Pediatric Emergency Medicine Fellowship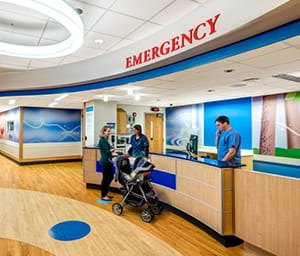 The pediatric emergency medicine fellowship at Cincinnati Children's is designed to prepare physicians for academic careers in the growing subspecialty of pediatric emergency medicine. We expose fellows to a broad range of clinical care, research, teaching and administrative experiences, helping them lay the foundation for successful careers.
Our three-year program offers a rich, challenging clinical experience, allowing fellows to progressively acquire the knowledge, skills and confidence to provide excellent, direct and supervisory emergency care to children. The pediatric emergency medicine fellowship prepares trainees for board-exam eligibility in pediatric emergency medicine. General emergency medicine candidates also complete three years of training in our program to develop their academic skills in the third year.
Our program aims to increase diversity and representation among the pediatric emergency medicine physician workforce. We work to create equitable conditions for growth and an inclusive learning environment for all. Please read more about our institutional DEI efforts here.