International Fellowship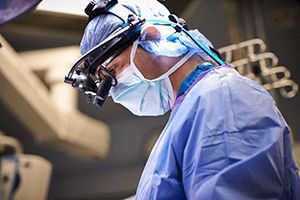 The International Pediatric Neurosurgery Fellowship is a stipend, 12-month program intended to provide a focused, dedicated pediatric neurosurgical experience, both clinical and academic. The expectation is that the graduating fellow will pursue a career as a neurosurgeon dedicated to the care of children in their country of origin.
Accreditation
There is no accreditation for International Pediatric Neurosurgical Fellowship.
Curriculum
The international fellowship will commence in the fall, off cycle from the core fellowship. However, the international fellow will follow the same curriculum as the chief fellow. Together, they will ensure all surgical cases are covered and assist with management duties. It is expected that the international fellow will complete a research or quality improvement project and submit such work to a national neurosurgery conference.
Requirements
Fluent in English language speech and writing
Proof of successful completion of all 3 USMLE Steps
ECFMG certification
Valid VISA with work authorization
CV including 3 letters of recommendation in English
Personal Statement
An on-site interview is encouraged for qualifying applicants
Contact / Apply
For more information about the International Pediatric Neurosurgery Fellowship, contact Associate International Fellowship Director, Jesse Skoch, MD, at jesse.skoch@cchmc.org. To begin the application process, download and return our application form.