Combined Pediatrics and Child Neurology Residency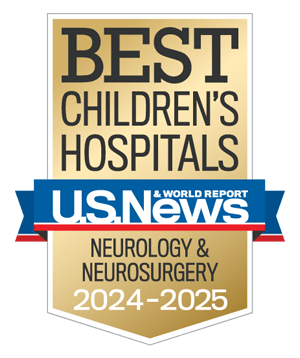 The Combined Pediatrics and Child Neurology Residency at Cincinnati Children's prepares physicians for satisfying careers as clinicians, researchers, educators and leaders.
As one of the best neurology programs in the nation, we are dedicated to providing excellent resident education along with outstanding patient care and research across a spectrum of pediatric and child neurology subspecialties. Additionally, our program was ranked No. 3 in the nation by Doximity's 2022-2023 Residency Navigator.
Our five-year program includes two years of pediatrics training and three years of neurology training, all at Cincinnati Children's. Our program size and vision offers flexibility to tailor your education to your own needs while the breadth of subspecialty expertise allows you to explore and develop career interests.
As one of the largest pediatric hospital in the United States, Cincinnati Children's offers you the opportunity to learn and grow in a diverse environment where you will see a broad spectrum of medically complex conditions. The quintessentially friendly and approachable collegiality of this institution make it a welcoming, inclusive and close-knit community.