New Leaders, New Era
From new leadership of our Board of Trustees and research enterprise to deepening our commitment to diversity, equity and inclusion, 2021 will offer a new era of opportunities for the medical center.
Jane Portman Passes the Torch to Mark Jahnke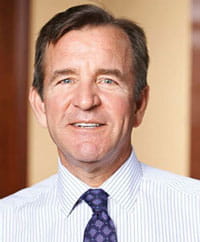 In October, Mark Jahnke, attorney and former president and CEO of Katz Teller, began his term as Chair of our Board of Trustees, succeeding Jane Portman.
Mark has a long history as a community volunteer. In addition to serving on our board for the last eight years, he's a former member of the board and executive committee of the Cincinnati USA Regional Chamber and has been a long-time board member of the United Way of Greater Cincinnati, where he and his wife, Karen, have chaired and co-chaired a number of initiatives.
As his tenure as Chair begins, Mark is eager to build on our successes. "We live by outcomes," he shares. "That's what our researchers are doing. That's what our clinicians are trying for every day and what our employees are dedicated to. We all want each patient to have the best outcome possible."
Mark's also excited about our work partnering with local schools, agencies and business leaders to eliminate health disparities, as well as our continued leadership in addressing the mental health crisis for kids here in our community and beyond.
Labeled as the "polio of the 21st century", mental health disorders affect 30 percent of Cincinnati's children and millions more worldwide. It's an area in need of the innovation in care that we're known for and will be a point of strategic focus for the medical center under Mark's leadership. "I'm confident that we'll reimagine care and tackle mental health issues so that children will no longer endure that pain."
And as with everything we achieve, Mark appreciates the role that donors play in our important work. "Everything at Cincinnati Children's, in my mind, starts with 'together,'" he says. "We advance research together. We improve care together. And we save lives together."
Doctor Tina Cheng: Committed to Innovation, Access to Care and Changing the Outcome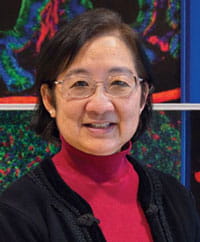 Tina Cheng, MD, MPH, always knew that she wanted to be a doctor. That unwavering vision has served her well during her career as a pediatrician, researcher and leader—and we're pleased to welcome her as our new Chair of Pediatrics, Chief Medical Officer and director of our Research Foundation.
Succeeding Peggy Hostetter, MD, Dr. Cheng is only the second woman to hold this position at Cincinnati Children's—and she's eager to build on her predecessor's legacy. Dr. Cheng shares our belief that great care starts with great research.
"We have a real commitment to changing the outcome for kids through strong basic, clinical and translational research that reaches the bedside and improves health in the community," she says. "That's what attracted me to come here."
Dr. Cheng comes to us from Johns Hopkins University School of Medicine. Throughout her career, she has focused on health equity and ensuring everyone has access to the best care possible. Her passion is to improve the health of kids, teens and families, because children are our future and form the foundation of health into adulthood.
"Ensuring that children are healthy and ready to learn puts them on a trajectory to be productive adults."
Bobby Rodriguez: Building a Diverse and Vibrant Community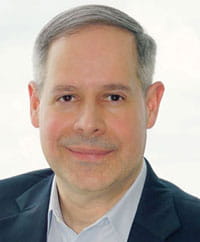 One of our core values at Cincinnati Children's is to Respect Everyone. It's our responsibility to champion and advocate for diversity, equity and inclusion—within the walls of the medical center and well beyond. And our first-ever vice president of Diversity, Inclusion and Community Relations, Bobby Rodriguez, will help us continue to change the outcome on these important fronts.
A native of Puerto Rico, Bobby brings with him a strong background and absolute passion for diversity and inclusion—both in his personal and professional lives. He has more than 30 years of experience in culture change, talent management, community relations, sales, marketing and business development in the healthcare field.
In his new role, Bobby will help us align our community engagement work with our efforts in creating a diverse workforce here at the medical center and ensuring equitable health outcomes in our community.
"My goals are to build a vibrant, culturally sensitive and inclusive environment," he shares. "Listening and celebrating the differences and similarities of each other will make us a stronger organization, and will help us maintain our strong community partnerships and deliver on our mission with excellence."