Nurse Practitioner Clinical Practicum
Cincinnati Children's Hospital Medical Center offers diverse experiences for Nurse Practitioner students to gain skills essential to advanced nursing practice.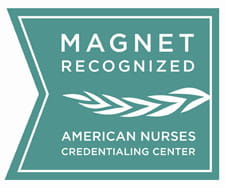 To be eligible for clinical placement at Cincinnati Children's, you must have an active Ohio RN license and be attending an affiliated program:
Case Western Reserve University
Eastern Kentucky University: Psychiatry Program only
George Washington University
Indiana Wesleyan University
Indiana University- Purdue University at Indianapolis: Psychiatry Program only
Northern Kentucky University
University of Alabama – Birmingham
University of South Alabama
APRN Clinical Placement Interest Form
All students interested in a clinical placement at Cincinnati Children's must add their name and semesters of interest on the APRN Clinical Placement Interest Form. Future communication with interested students is based on the information submitted via the APRN Clinical Placement Interest Form.
The Nurse Practitioner clinical placement program is administered on a semester-by-semester basis. If there are placements available for your program and semester of interest, you may be asked to complete a formal application for clinical hours (the APRN Clinical Placement Interest Form is not an application). The application can only be sent to students who have provided accurate contact information on the APRN Clinical Placement Interest Form. The application is typically sent 3-4 months in advance of the start of the academic semester, with a final answer regarding placements occurring 2-3 months in advance of the start of the academic semester. We follow a traditional semester schedule. If your school is on a trimester schedule or 7-week session schedule, you may need to adjust accordingly.
All nurse practitioner students must be processed through the APRN Clinical Placement Interest Form and Advanced Practice Providers office to be considered for any clinical hours at Cincinnati Children's, regardless of preceptor or perceived arrangement. Email: NPStudents@cchmc.org
Most preceptors do not wish to be contacted directly; however, if in the course of your work or networking you believe a preceptor has offered you a placement, they must email NPStudents@cchmc.org. This applies to placements with our physician, physician assistant/associate, and psychology colleagues as well. Our commitment to education is ongoing as we actively engage our preceptors in the education and training of students supported through our employee cohorts as well as on-boarding and orienting new staff.
Applications
Submission of an application cannot be considered a guarantee of placement; requests for practicum experiences exceed the available placements. Pediatric primary care clinical placements are not always available; the majority of placements are in pediatric subspecialties. Available hours for placements may not fulfill total hours requested. Therefore, you may also wish to pursue clinical placement in the community to meet your course requirements.
To be eligible for consideration, applications must be completed in their entirety and returned by the deadline. Should you be selected for a clinical practicum at Cincinnati Children's, you will also need to respond accepting the placement by the deadline listed in your correspondence.
To complete the application, you may find it helpful to be prepared with the following information:
Past Practicum Experiences: (name of preceptor, location, dates, number of hours)
Licensure(s): (State, License #, Expiration Date)
CPR card: agency and expiration date
Contact information for the clinical faculty/professor and site coordinator from your school
Name and contact info for a clinical reference who can speak to your clinical expertise
Two learning goals for this requested practicum experience (a sentence or two)
One career goal (a sentence or two)
The increased numbers of students enrolled in APRN programs regionally has necessitated procedures to assist as many students as possible to have a clinical practicum placement, complete their program of study and recognize current Cincinnati Children's employment. Please consider the following:
Cincinnati Children's staff will receive priority placement over non-Cincinnati Children's students
Cincinnati Children's students planning to graduate at the conclusion of the current application semester will be given priority
As pertinent to the program of study, additional consideration may be provided for Cincinnati Children's students who have not yet completed a Cincinnati Children's placement
If any questions remain after reviewing this information, please contact NPStudents@cchmc.org.