Letter from the President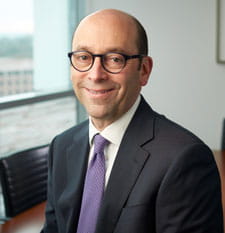 As you read this special edition of For the Children, I hope you will take a moment to reflect on all that we achieved together in 2016. A few of the stand-outs for me include being ranked among the top three pediatric hospitals in the nation by U.S. News & World Report for the sixth consecutive year, the opening of our Proton Therapy Center and the expansion of our efforts to dig into— and mitigate—social factors affecting the health of our community's children.
In this issue, you'll learn about how we're innovating and partnering to achieve our vision of becoming the leader in improving child health. You'll read about a program that's essential to providing lifelong care for our patients with congenital heart disease, our innovative approach to helping children and teenagers battling mental illness, and a groundbreaking discovery that has the potential to transform medicine. You'll also be introduced to Ahmari and the work we are doing to help the children in our community live happier, healthier lives.
Most importantly, you'll see the immeasurable impact your support has on the children and families we serve, here in Cincinnati, across the country and around the world.
As I reflect on our shared successes, I am grateful for all of you—the inspiring patients, families, colleagues, partners and donors that I am privileged to work with each and every day. Because of you, 2016 was a remarkable year for Cincinnati Children's. Thank you!
We are changing the outcome together.
Michael Fisher
President & Chief Executive Officer