Partnership Matters
Taking Surgery to the Next Level
Practice makes perfect, and when it comes to surgery and personalized medicine, precision is key. That's why we're working to improve outcomes for our patients with the help of virtual and augmented reality (VR/AR), supported by a generous donation from Dell Technologies.
Thanks to our longstanding collaboration, we're creating the first VR/AR training center in the world housed within a hospital. Scheduled to open in February, the innovative center will improve education and training—further enhancing our expertise in caring for critically ill children.
Inside the state-of-the-art lab, surgeons will train and participate in sophisticated simulations in real time with entire care teams, giving them the opportunity to practice a complete surgery using a patient's own body information before ever making the first cut.
The technology will help care teams prepare for rare serious events, like cardiac arrest, ensuring everyone knows their role in critical situations. The virtual reality center will also offer education and simulation events for families to help them understand diagnoses, procedures and pain management techniques.
This gift aligns with Dell Technologies' Progress Made Real social impact plan, which includes a moonshot goal to advance health, education and economic opportunities to deliver enduring results for 1 billion people by 2030.
Investment in Rare Disease Research Brings New Hope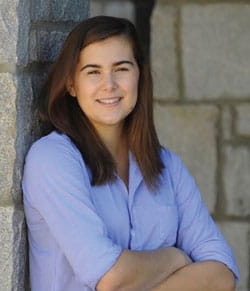 When Tiffany's daughter Sophia was diagnosed with a rare lymphatic malformation at another hospital, the words the doctor spoke haunted her. "She doesn't have leukemia, but you'll wish she did," she remembers him saying.
Still reeling from the diagnosis and what it meant, Sophia's family came to Cincinnati Children's for a second opinion. While there is no cure for lymphatic malformations, which jeopardize the immune system, we have a well-known and respected referral center that provides treatments to prevent damage to organs, lymph nodes and the vessels that carry lymphatic fluid.
We also have an unparalleled commitment to advancing discovery for rare pediatric conditions.
Since the family's first visit, they've partnered with us to advance research and treatments for children with these uncommon conditions. They started the Lymphatic Malformation Institute (LMI) to accelerate discovery and search for cures.
The institute invested in the work of one of our top investigators, Tim Le Cras, PhD, who aims to identify a genetic biomarker that makes a definitive diagnosis for one form of the disease, Kaposiform lymphangiomatosis (KLA), through a simple, non-invasive blood test.
"A lot of times with these diseases, you're waiting for years to find out exactly what you have," Tiffany says. "We decided when my daughter was diagnosed to try and help as much as we could. We wanted to help other families in the future by investing in research."
Because of the generosity of the family, Dr. Le Cras's work has advanced quickly. He's now investigating whether the identification of this new biomarker may help to find a treatment for KLA.
Partnering to Expand Life-Saving Care for Kids in Crisis
At a time when providers across the nation are cutting funding or closing mental health programs, we're continuing to invest in this life-changing—and life-saving—work.
This wouldn't be possible without our longstanding partnership with the Convalescent Hospital for Children, which has provided us with ongoing support since 1977.
This past year, they made the largest gift in the medical center's history to help us transform mental healthcare for kids and teens in our region and meet the ever-growing demand for services.
The organization made a $36 million commitment to expand our mental health programs and support the construction of a new facility at our College Hill Campus. Matching philanthropic support is being sought from our community to make the new facility a reality.