This research project focuses on candidate gene association, genome wide association analysis, and admixture mapping.
Candidate Gene Association: Candidate gene case- control studies have identified several single nucleotide polymorphisms (SNPs) that are associated with asthma susceptibility. The goal of candidate gene association is to compare association patterns of asthma candidate genes between children of European and African ancestry.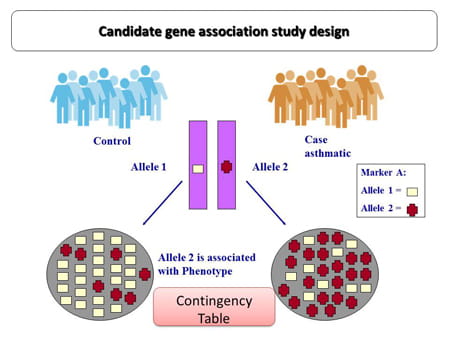 Genome Wide Association Analysis: Rank-based analysis showed that there are shared genetic factors for asthma across populations more at the gene and pathways levels than at the SNP level. The goal of genome wide association analysis is to develop rank-based methods to investigate shared or population specific-loci and pathways for childhood asthma across individual diverse ancestry.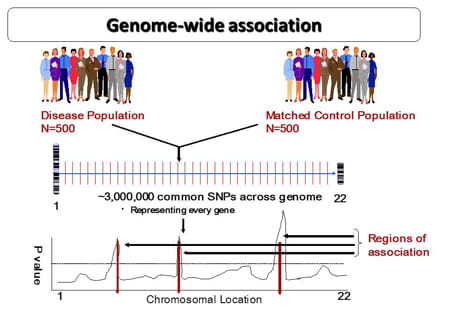 Admixture Mapping: for the proposed study is that the combination of genotype association (LD mapping) and ancestry association (mapping by admixture-LD) of the mosaic genome will improve the search and predictability of specific genomic regions and loci enriched for asthma risk in admixed populations. The goal of admixture mapping is to use ancestry mapping to localize asthma liability genes in admixture population.