Letter from the President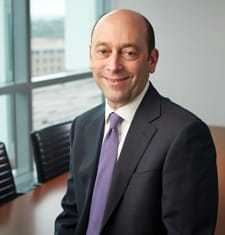 Friends,
You may have noticed things looking brighter and more colorful around Cincinnati Children's lately. This new look is part of a refreshed brand that we introduced in the summer. It reflects input and feedback from more than 500 patients, families, employees, community members, and others.
Many think of a brand simply as a name, a tagline, or a logo, but it is far more than that. For us, it is how each person experiences Cincinnati Children's. It is who we are and who we aspire to be. One of the most significant outcomes from our process was the development of a powerful set of beliefs that help to define us. At Cincinnati Children's:
We are all caregivers.
We believe that science and compassion are equally important.
We believe that small acts have tremendous impact.
We believe in each other, and know that we have the power to save lives through collaboration.
We believe in sharing our ideas, discoveries, and achievements so that children in Cincinnati and around the world can thrive.
You'll see these beliefs come to life in the incredible stories in this issue of For the Children.
From one student athlete's amazing comeback after a life-threatening injury, to the compassion and innovation that gives hope to the families of our most fragile patients.
Our new brand gives us clarity, focus, and inspiration as we relentlessly pursue our vision to be the leader in improving child health. You, of course, are a big part of this. Our many achievements are due in large part to the support of dedicated partners like you. We truly are changing the outcome together!
Take good care,
Michael Fisher