Individual Volunteer Opportunities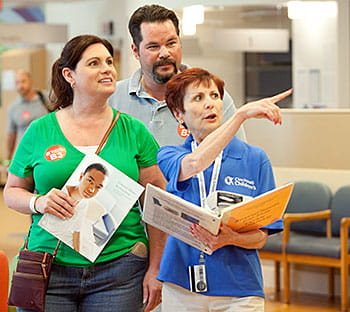 Becoming a Cincinnati Children's volunteer is a serious commitment. There are several steps that must be completed before you can volunteer.
All volunteers must submit an application, come to campus for an in-person interview, fulfill various medical requirements, pass a background check, and complete an online orientation. Volunteers must also be able to fulfill annual health and safety requirements.
All of these requirements are in place to ensure that our patients and families are surrounded by a safe, knowledgeable team of volunteers during their hospital experience.
Take a look at our volunteer categories below to determine which option is best for you: