What is Obesity?
Overweight and obesity are both medical terms. Obesity is a medical disease that occurs when weight is more than what is expected for a given height. Obesity is linked to a greater chance of developing health problems. A child or teen that has obesity is more likely to become an adult that has obesity.
Causes of Obesity
Scientists know that a person's body weight is influenced by genetics, medications, metabolism, activity levels and getting more calories than the body needs. Sleep patterns, culture, and where you live may also cause the body to store extra fat.
Diagnosis of Obesity
BMI stands for body mass index. BMI is calculated using your child's weight and height. It is given to you as a number. Using this number, you can see how your child compares with children who are the same age and gender. This is called BMI-for-age percentile.
BMI for Age Percentile


classified as underweight, less than the 5th percentile

determined to be within a healthy weight range, 5th percentile up to the 85th percentile

diagnosed with overweight, 85th to less than the 95th percentile

diagnosed with obesity, equal to or greater than the 95th percentile

Children whose BMI falls in the yellow or red ranges should get treatment.
Risks of Obesity
Children and teens with obesity are at a greater risk of developing many of the same health problems affecting adults with obesity. Your healthcare provider can screen for these conditions. The most common risks include:
High blood pressure
Weaker bones and joints
High cholesterol
Type 2 diabetes
Heart disease
Stroke
Gallbladder disease
Sleep problems
Breathing problems
Some cancers
Depression or social isolation
Treatment of Obesity
Working with your healthcare provider is the safest way to find out how to best treat obesity. Your provider may also refer you to a dietitian, psychologist, and an exercise specialist.
The first step to treating obesity is usually working with food choices and activity levels. If you want to get started, try the 5, 2, 1, 0 plan recommended by the American Academy of Pediatrics or MyPlate.
5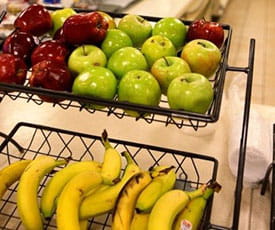 Eat at least five fruit or vegetables servings every day.
2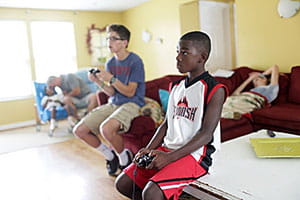 Limit screen time (TV, video games, computer, tablet, and phone) to less than two hours per day.
1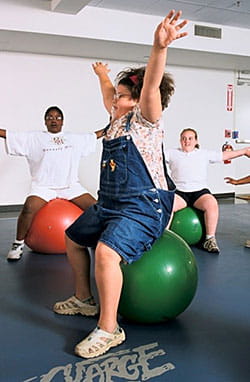 Get at least one hour of activity every day. Go for a walk, play outside, dance or jump rope.
0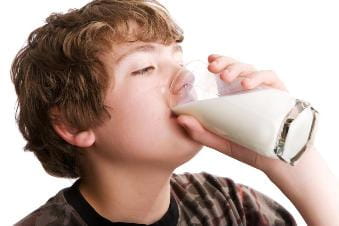 Get zero calories from drinks except for skim, fat-free or 1% milk.
MyPlate
MyPlate offers ideas and tips to help build an eating style that meet's a person's health needs. For children and teens, start by using age-appropriate servings of meats and grains at meals and covering the other half of the plate with fruits and vegetables. Choosing whole grains whenever possible is also encouraged.
For additional nutrition ideas and tips visit the webpage of www.ChooseMyPlate.gov.