Cardio-Oncology Program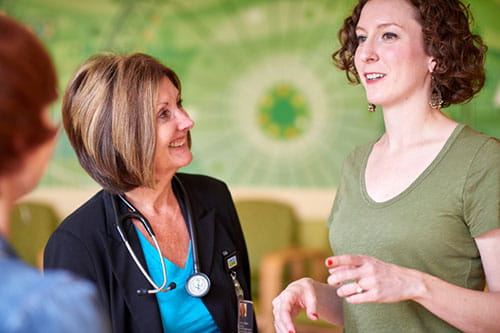 The mission of the Cardio-Oncology Program at Cincinnati Children's is to prevent and/or treat cardiovascular disease in pediatric, adolescent and young adult patients with cancer, bone marrow failure and blood disorders, without compromising patient care, treatment and outcomes.
Cardiology-Oncology Connection
Over the past several decades there have been major improvements in the treatment and cure rates for patients diagnosed with cancer, bone marrow failure and blood disorders. While some of these diagnoses have direct complications affecting the body, other diagnoses have complications because of treatment including chemotherapy and radiation.
While most patients will not have major long-term side effects from treatment, some less common side effects can have significant impact on health.
One such complication is the development of cardiovascular disease, such as depressed heart function, abnormal heart rhythms, dysfunction of heart valves, or an increase in risk factors such as high blood pressure. Fortunately, while rare, if such problems are identified early, many can be treated and possibly reversed.
Approach to Care
The Cardio-Oncology Program offers a unique team approach to pediatric, adolescent and young adult patients with cardiovascular disease as a result of treatment for cancer and blood disorders.
Through a collaboration among hematologists, oncologists, stem cell transplant specialists and cardiologists, patients are followed closely throughout their treatment course to ensure continuity of care.
Cancer Survivorship Center
Cincinnati Children's Cancer Survivorship Center provides specialized medical care and psychosocial support to childhood cancer survivors, including pediatric, adolescent and young adult patients treated for cardiovascular disease due to hematology, oncology and stem cell transplant therapies.
Established over 25 years ago as one of the first of its kind in the country, the Cancer Survivorship Center is able to see survivors through adulthood even if they were treated for their initial pediatric, adolescent and young adult cancer elsewhere.