Current Projects
The Assa'ad Lab studies aim to: evaluate novel biological treatments, validate diagnostic modalities and establish and disseminate food allergy guidelines for good clinical practice. Our goal is to advance scientific knowledge of food allergy etiology and to promote the health of those affected by the condition through innovation in treatment and management.
Clinical Trials
Severe Eczema Study – Ages 6 months - 12 years (Open Enrollment)
Chronic Spontaneous Urticaria Study – Ages 18-55 (Open Enrollment)
Multiple Food Allergies Study – Ages 4-55 (Open Enrollment)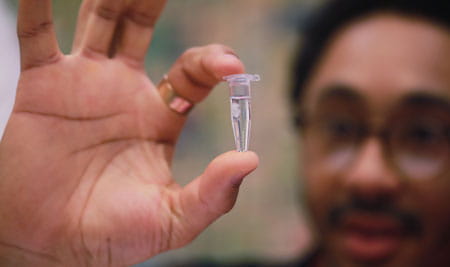 Food Allergy Management & Outcomes Related to White and African American Racial Differences (FORWARD)
FORWARD is a multi-site, observational study of the natural development of food allergies. This study explores the differences in food allergy characteristics, diagnosis, management and health-related quality of life between African American and Caucasian children and their families. In addition, microbiome samples are collected to study how bacteria in the body might affect food allergies over time.
Contributions to Food Allergy Literature
Complete List of Publications
Visit PubMed for a full list of publications from the Assa'ad Lab.