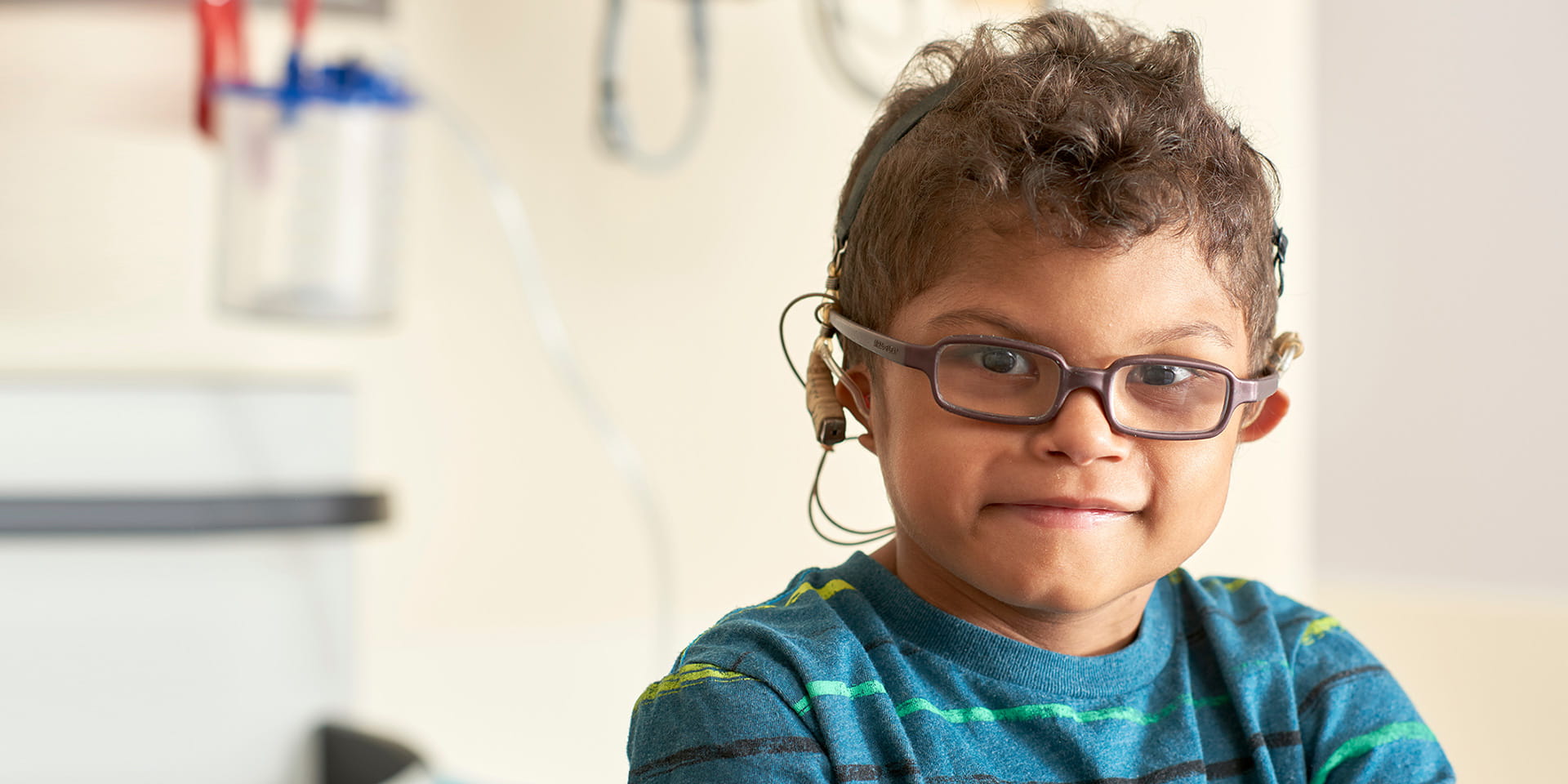 A Leader in Pediatric Audiology
The Division of Audiology at Cincinnati Children's is one of the nation's largest pediatric audiology programs. Our audiologists are specially trained to evaluate, treat, and manage hearing loss and balance care for patients from birth to 21 years of age. Our team of experts uses an evidence-based diagnostic approach and works collaboratively with other healthcare professionals, including primary care physicians, speech pathologists, developmental pediatricians, and otolaryngologists (Ear, Nose and Throat physicians - ENTs), to ensure your child receives the individualized care he or she needs. We are dedicated to educating and empowering patients and families to ensure they have the information and technology required to optimize communication skills and educational outcomes.
Changing the Outcome
Early intervention improves outcomes. Research shows that early intervention can make a positive impact on development as soon as an infant or child has been identified with hearing loss. Support provided as a result of early diagnosis, treatment, parent education, and intervention opportunities can reduce the long term effects of hearing loss. Early intervention may include support from Audiology, other specialty services at Cincinnati Children's, and government-sponsored programs such as the Help Me Grow Early Intervention, which offers in-home evaluations and coaching assistance to promote optimal child development.
Research Efforts
Our internationally recognized and awarded Audiology researchers are committed to developing novel treatments and technologies to better understand, identify, and treat hearing loss, pediatric vestibular function, and auditory processing disorders. Learn more about our research efforts.