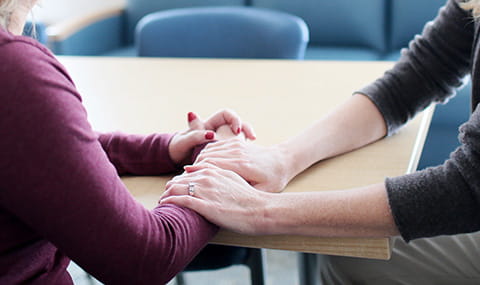 Family-Centered Care and Support
At the Cincinnati Children's Fetal Care Center, everything we do is aimed at providing exceptional medical / surgical treatment and counseling in a caring manner and friendly setting. We understand that a high-risk pregnancy is a difficult and emotional experience, and we do everything possible to bring you peace of mind and comfort.
Our multidisciplinary team is available to listen, answer questions and provide the immediate and personal response you desire and deserve. We include you in the daily decision-making and provide nondirective counseling so that you have all of the information and options available to make an informed decision about the course of treatment for you and your baby.
In addition, a social worker from our team is available to offer support to you and your family during the decision-making process and throughout your treatment plan.