Our Research Projects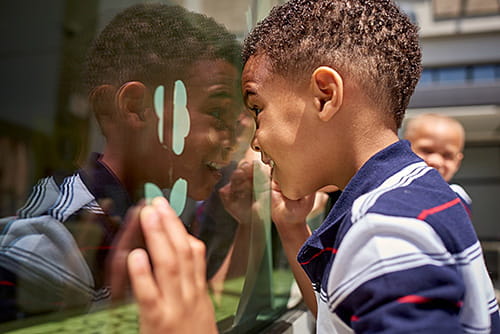 The Environmental Health and Lead Clinic has been involved with pediatric environmental health research since the 1970s with the start of the landmark Cincinnati Lead Study (CLS). In the CLS, participants in the study were followed from birth into adulthood. This study provided valuable information about the effects of lead across the lifespan.
The clinic was also instrumental in the Treatment of Lead Exposed Children Clinical Trial.
Currently, we work closely with investigators in the Cincinnati Childhood Allergy and Air Pollution Study (CCAAPS) and Health Outcomes and Measures of the Environment (HOME) Study. These studies are investigating the impact of air pollution and multiple other environmental exposures on children's health.

Since research in environmental health can be complex, we work very closely with the NIEHS-funded Environmental Health Sciences Core Center at the University of Cincinnati's Center for Environmental Genetics (P30 ES006096) to engage with communities regarding environmental exposures.

Parents and adolescents can sometimes bring home toxic chemicals from work. Besides the well-known exposure of lead and mold, there are other exposures in homes that can impact children's health. These include things like perfluoroalkyl substances, bisphenol A, pesticides, metals such as arsenic and manganese, and other substances. We work with another team of researchers at the University of Cincinnati to investigate these exposures and test treatment strategies, to improve child health.

The clinic has also worked with industry partners to improve lead testing devices.
Quality Improvement
The clinic has worked closely with the Ohio AAP and the Ohio Department of Health to improve prevention of lead poisoning, lead testing, and follow-up for children across Ohio. This project is ongoing and there may be additional opportunities for other practices to join during 2021-2022. Check the Ohio AAP website.