Ziady Research Lab
The Ziady laboratory focuses on the differential regulation of Nrf2 signaling pathways in the inflammatory lung disease observed cystic fibrosis (CF). The lab has unique expertise in developing and characterizing DNA nanoparticles for nonviral gene delivery to the lung, liver, and brain. In addition, the lab has extensive experience with proteomic analyses for biomarker discovery and the examination of systems biology of various tissues.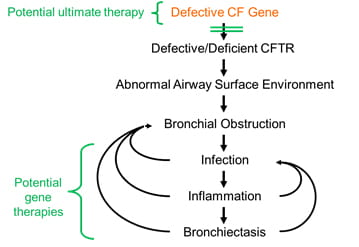 The Ziady lab uses state of the art instrumentation and software to analyze cellular pathways, and in conjunction, gain insight into the systems biology of inflammatory lung disease, particularly for cystic fibrosis (CF).
Learn more about our current research.
Our Expertise
Our Lab has expertise in:
Proteomics
Biochemical analyses of antioxidant enzyme function
Analyses of protein expression and modification
Small animal imaging
The design of mammalian expression cassettes
The design of gene delivery with non-viral DNA nanoparticle vectors.