Telehealth Services for Healthcare Providers
We partner with healthcare providers locally, regionally and from around the world to support the care they provide to their patients using telehealth technologies.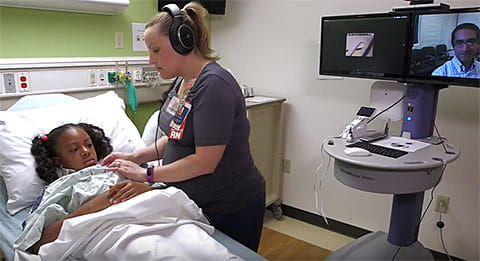 Generally, telehealth programs include a combination of the following:
Equipment Needed for Telehealth Encounters
The type of video equipment and devices needed for telehealth encounters depends on the service being provided.
Often a computer, tablet or smart phone can be used to connect patients and providers.
However, in some instances, additional equipment is needed when the remote provider needs to be able to see images or sounds from the physical exam. All telemedicine software we use allows for the encounter to be encrypted and HIPAA compliant.