A Message from Tina L. Cheng, MD, MPH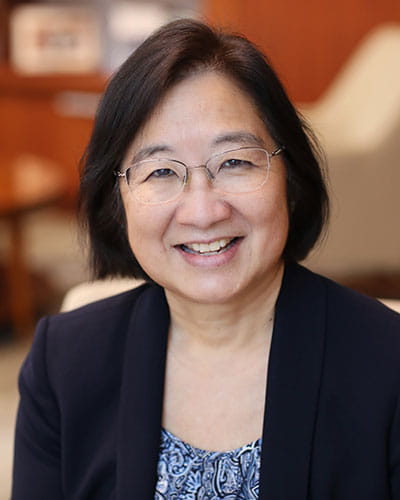 Dear Colleagues,
It is a great privilege that one of my early tasks as Director of the Cincinnati Children's Research Foundation is to introduce the 2020 Research Annual Report. This collection of discoveries and innovations from our exceptionally talented faculty, lab teams, and research collaborators around the world demonstrates what an honor it has been to join this institution.
The work featured in this year's report elegantly reflects the wide breadth of expertise built up by Dr. Margaret Hostetter and her predecessors who have served as the B.K. Rachford Professor of Pediatrics at Cincinnati Children's. History shows that excellence in research has been intertwined with outstanding clinical care for children ever since William Cooper Procter hired Dr. Albert Graeme Mitchell to serve as our second B.K. Rachford Professor. Dr. Mitchell's passion helped convince Mr. Procter to make the generous gift that launched the Cincinnati Children's Research Foundation in 1931.
In 2020, we marked the 100th anniversary of the founding of the Department of Pediatrics and in 2021 we will celebrate the 90th anniversary of the CCRF. This long-term commitment to advancing child health outcomes through excellence in research remains a central pillar of Cincinnati Children's mission and is one that I am proud and honored to continue in the years ahead.
This year's report reflects selected work from the powerful flow of more than 2,500 peer-reviewed publications authored or co-authored by a growing faculty whose work has been fueled by external grants exceeding $240 million for the second straight year. Investigators here have published more than a dozen works in the world's top medical journals, including Nature, The New England Journal of Medicine and JAMA. But more importantly, this work is helping connect more children and families from communities in need to the excellence and expertise that Cincinnati Children's provides.
Investigators here have worked from home to home across our region to help new mothers coping with traumatic personal histories. They have discovered a link between poor air quality and spikes in psychiatric emergency visits. They have crossed continents to advance sickle cell treatment in sub-Saharan Africa. They have led breakthroughs in treatments for rare diseases that few centers have the resources to study.
I have been fortunate to begin with a strong start in this role thanks to Dr. Hector Wong's excellent work as Interim Director and a dedicated team of leaders who have helped manage our transition. Please join me in congratulating all of the scientists who contributed to the studies featured in this report. I look forward to working with you to report even more life-enhancing discoveries in the years ahead.
Tina L. Cheng, MD, MPH
BK Rachford Professor
Chair, Department of Pediatrics, University of Cincinnati
Director, Cincinnati Children's Research Foundation
Chief Medical Officer, Cincinnati Children's Hospital Medical Center