Expert Pediatric Cancer Care
Our specialists offer the most advanced therapies for patients who are newly diagnosed, and those seeking innovative treatments for rare, relapsed and recurrent cancers. Explore our centers and programs.
Bone Marrow Transplant Program
The Bone Marrow Transplant Program has performed more than 2,200 transplants. Our team helped develop bone marrow transplant strategies that are now the standard of care across the globe.
Brain Tumor Center
The Brain Tumor Center is a world-renowned destination for children with rare and treatment-resistant (refractory) brain tumors. Each year, the team sees hundreds of new patients, many international, for clinical trials and other treatment plans available only at Cincinnati Children's.
Cancer Survivorship Center
The Cancer Survivorship Center provides lifelong follow-up care to any survivor of pediatric cancers, including adults and those who were not originally treated at Cincinnati Children's.
Cardio-Oncology Program
The Cardio-Oncology Program offers a unique multidisciplinary approach to pediatric and young adult patients with cardiovascular disease as a result of treatment for cancer and blood disorders. Our hematologists, oncologists and stem cell transplant specialists collaborate with a dedicated team of cardiology providers to ensure continuity of care for patients throughout their treatment course and beyond.
Comprehensive Fertility Care & Preservation Program
The Comprehensive Fertility Care & Preservation Program educates patients whose medical condition or treatment regimens place them at risk for fertility complications in the future so they can determine if fertility preservation is available and right for them.
Hereditary Cancer Program
The Hereditary Cancer Program provides cancer risk-assessment services for children and adults. Our experienced team can evaluate your family history and choose appropriate genetic testing options to determine your child's risk for familial and hereditary cancers.
Kidney Tumors Program
The Kidney Tumors Program is led by international experts who offer advanced therapies and access to new anticancer research studies for children with newly diagnosed, advanced, rare and relapsed kidney cancers.
Leukemia and Lymphoma Program
The Leukemia and Lymphoma Program is one of the nation's largest and most technically advanced referral centers for patients with leukemia, lymphoma and related disorders. We lead in the development of new therapies for patients with high-risk and relapsed blood cancers, including next-generation precision medicine with new targeted drugs, cellular and immunotherapies and novel bone marrow transplant approaches.
Liver Tumors Program
The Liver Tumors Program is a globally recognized center and a leader at the forefront of providing innovative surgical and medical therapies. Our experts treat patients who are newly diagnosed as well as those in the advanced stages of disease or who require liver transplants.
Neuroblastoma Advanced Therapies Center
The Neuroblastoma Advanced Therapies Center is run by national leaders who are constantly discovering new approaches to target and kill neuroblastoma cells. The team provides expert, multidisciplinary care for children with newly diagnosed and relapsed or refractory neuroblastoma.
Neurofibromatosis (NF) Program
The Neurofibromatosis (NF) Program is one of the largest in the nation and helps those affected by the different types of NF through comprehensive diagnosis, treatment and research. Our team's research led to the first FDA approval of a therapy for children with neurofibromatosis type 1 (NF1) and inoperable plexiform neurofibromas.
Pediatric Cancer Rehabilitation Specialty Program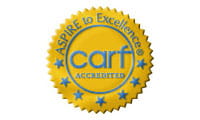 The Pediatric Cancer Rehabilitation Specialty Program was the first inpatient pediatric program in the world to be accredited by the Commission on Accreditation of Rehabilitation Facilities (CARF). It provides customized therapy based on each child's specific needs and goals.
Proton Therapy Center
The Proton Therapy Center delivers the most advanced form of radiation therapy available. This technology destroys cancer cells while minimizing damage to surrounding healthy tissues and organs, and has fewer side effects to the brain. We're leading the field in radiation therapy advances with the world's first clinical trial of ultra-high-dose rate "FLASH" proton therapy.
Retinoblastoma Program
The Retinoblastoma Program includes specialists in cancer, ophthalmology, neuro-interventional radiology and neurosurgery. The team uses a collaborative approach to care, including innovative technologies and breakthrough therapies.
Sarcoma Program
The Sarcoma Program is a national leader in providing advanced therapies for children with tumors of the bone and soft tissues. Some of our patients have newly diagnosed sarcomas, while others come to Cincinnati Children's seeking novel therapies for recurrent, rare or treatment-resistant sarcomas.
Young Adult Cancer Center
The Young Adult Cancer Center provides comprehensive, specialized care to patients up to age 39 diagnosed with a pediatric cancer. Our team provides expertise in these conditions and a nationally recognized program to meet the unique needs of young adults. The center has an inpatient and outpatient center, peer support, educational services and more.
Patient and Family Wellness Center
The Cancer and Blood Disease Institute's Patient and Family Wellness Center supports the psychosocial needs of our patients and families in order to enhance their quality of life while involved with treatment. Services include social work, occupational therapy, physical therapy, speech therapy, psychology, nutrition, school intervention, therapeutic massage, music therapy, art therapy, child life and more—all integrated into your child's care plan.